Superior House Windows and Glass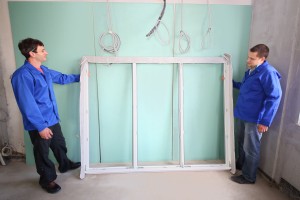 Does your home have a broken window? Trust in us for your window restoration, repair service and replacement needs. Superior Replacement Windows in Peoria, Arizona is an expert in replacing and fixing high-quality window projects.
Custom Glass Shower Doors and Tub Enclosures
Superior Replacement Windows are expert in the construction, development and installation of specialty glass shower and tub enclosures, frameless shower doors, sliding shower doors, bathroom shower doors and frameless tub enclosures. We provide assurance that the enclosure is ventilated accordingly and ensure water containment procedures are taken in order to avoid leaks and shower head spray around the enclosure. Traditional glass measurements are utilized to lower costs by reducing cutting and assembly requirements. The right measurement and installation can render a beautiful and durable glass shower enclosure that will improve the overall worth of a bathroom or tub.
Sliding Glass Doors For Peoria Homes
One of the weakest windows on your property can be sliding glass doors in Peoria. Flying particles from landscapers, golf balls, misguided pets and birds can result in chips and cracks. Each of the sliding glass doors we install are laminated and tempered. In order to save money and energy, it is best to use insulated glass since the doors are very large.
Custom Glass Table Tops
Superior Replacement Windows offers glass created to fit any size table, and a wide array of furniture, even patio tables with a hole for the umbrella. On a visit to your property, a glass expert will establish the safety glass type, edging, dimensions and thickness to meet your table top application.
Stylish Residential or Commercial Bow and Bay Windows
The beauty and value of a house or commercial property is often brought out by adding artfully determined and arranged bow and bay windows by Superior Replacement Windows. Turn to our vast range of curved, boxed and bayed window models and angles. Our tinted, insulated, laminated or architectural glass can be elected to bring out the performance of the bow or bay window.
Unique Mirror Glass
SRW offers a whole range of customized glass mirror options for walls, bars, vanities, bathrooms and decorative mirrors and shelving. We meet with you to guide you in creating a new unique design for your property or workspace. Our installers use the finest hardware and adhesives to ensure your mirrors last a lifetime.
Insulated Glass is a Sensible Choice
Superior Replacement Windows' insulated glass is the informed option of energy and environmentally concerned consumers searching for window replacement remedies for house or business. Dual pane or multiple panes are available to provide a thermal and sound barrier.
Leak-proof Skylights and Roof Windows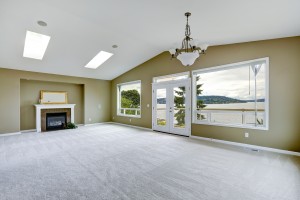 Skylights and roof windows are susceptible to weather, wind-borne particles and fallen tree limbs. Superior Replacement Windows has expert installers available for commercial and residential skylight and roof window replacement when damage occurs. Care is taken to ensure proper fit and sealing to prevent water leakage.
The Finest Custom Glass Shelves
Our custom made fits glass shelves in furniture or wall mounts. Any time you need different shapes, tinting, mirrored or laminated glass installed, our professionals are at your service.
Unique Window Screens and Security Screens
Custom screens and replacement screens for your home or business windows can reduce energy expenses and keep out unwelcome dirt and pests. We can handle any screening project including large area sliding doors, security screens, curved windows, pet screens, and solar screens.