Need Your Window or Glass Replaced?
We make fixing glass fast & easy!
Serving Peoria AZ and West Valley of Phoenix
Step #1
Call us. With the rough dimensions of your windows or glass, we'll provide a free price estimate over the phone. We'll schedule a time for one of our glass experts to measure your windows and provide a formal price quote.
Step #2
With your approval on the pricing, we'll order your glass. Typical lead times for delivery are 3-5 days but we can expedite in case of an emergency. Once a delivery date is set, we'll schedule an appointment for installation.
Step 3
Our glaziers will deliver your glass onsite and bring all the necessary tools and materials to complete the job. Once the glass installation is complete, we'll test the windows and make sure you are satisfied with the work.
All Glass Problems, One Simple Solution!
Do you feel a draft of cold or hot air coming from your windows? It may be time to replace them. Does your sliding glass door stick when you try to open it? We can replace the rollers and bearings too. Are your windows foggy and have condensation building on the inside of the glass pane? That requires a replacement window.
If you have glass problems, Superior Replacement Windows in Peoria, Arizona is your one stop shop for everything glass and windows. We carry all types of windows and glass and the most popular framing materials. You can choose from the top American brands of window products and glass. Call us today and challenge us with your window restoration or window replacement project. We handle all job sizes, big or small!
100% Guaranteed Glass Services
For Home
We built our business on home window repair and replacement. For over 10 years, Superior Replacement Windows has been one of the Valley's largest suppliers of residential windows and household glass. If you are ready to upgrade your windows with the latest Low-E and insulated glass technology, we offer a complete range of energy saving solutions including dual pane and triple pane windows. In addition to window restoration or renovation, we also have decorative glass, mirrors and window screens. All your household glass needs from one service professional!
For Office
We do commercial glass service including storefront glass, glass-walled offices and conference rooms, glass table tops, retail glass entry doors and architectural glass such as decorative glass or glass staircases. We offer emergency service if your business is left unsecured due to a broken window or glass. Superior Replacement Windows of Peoria, AZ has the commercial glass experience to handle any project. Call us today to discuss your commercial glass needs!
Our Promise
Superior Replacement Windows is the top rated window company in Peoria, AZ! Please check out our online reviews on Google, Houzz and Porch. We continue to get customer referrals for one reason, we promise you'll be 100% satisfied with our window products, flat glass, installation workmanship and the customer service you receive. If you are not happy, please contact us so we can correct any problems and earn your business for life!

Window Installation & Glass Repair Services Peoria, AZ
Are you searching for the authority in Peoria, Arizona for window repair and replacement services? Superior Replacement Windows is a Peoria window and glass repair contractor who provides replacement windows and glass installation services. Our residential and commercial window glass technicians will help you select the right windows or glass for your residence or office and complete the installation process for you. In most cases we can provide the window or custom cut glass and installation at the same price you would purchase the same product at a DIY retailer. This is because we source wholesale glass and custom build each window in centrally located Phoenix facility. Our volume purchasing power of glass and frames allows us to deliver a superior product at a discounted price.
We try to make the process of window repair and replacement as simple as possible for our Peoria customers. Simply call one of our window repair experts at (602) 492-9078 to schedule an inspection and review of your window project. Or, you can complete an online quote form and a representative will contact immediately. From our assessment of the scope of work, we can provide an accurate cost quote for the window repair or replacement job.
Meet Your New Window Supplier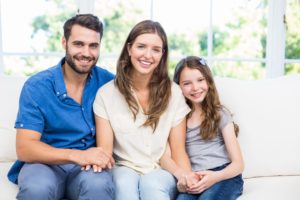 We are glass and window experts for one reason…We've been in the business for over 10 years and installed thousands of windows. This experience has allowed Superior Replacement Windows one of the top rated and most referred window contractors in Arizona. Our reputation for customer service and superior quality has earned us business with some of the Valley's premier property management and real estate companies. For window or glass services in other parts of the Valley of the Sun, please contact glass store in Peoria.
We carry the latest insulated and non-insulated windows at affordable prices. We'll advise you on the various types of glass options for your simple repair or remodeling project. Single pane, dual pane and triple pane are available in tempered and annealed glass types.
Our Window Products and Glass Services
Energy Efficient Window Supplier
Household Glass Replacement
Shower Glass Doors
Sliding Glass Doors
Commercial Storefront Glass
Flat Glass Installation
Window Installation
When addressing overall workmanship, Superior Replacement Windows is considered a leader in the residential and commercial glass replacement industry. We apply only builder's grade window glass, or glass which outperforms the design and construction guidelines and standards. This is vital for precise window glass installation and to maintaining your property's insulation envelope. At Superior Replacement Windows, we repair with only the newest, high-quality glasses. All materials pass Local and National Construction Guidelines. We are a licensed contractor in the State of Arizona. To learn more about our contractors license, please contact us.
The goal at our business is to give the greatest amount of customer satisfaction and care. Superior Replacement Windows only uses first-class replacement windows glass frames and architectural glass. Our employees are trained to deal with any household and commercial problem. Whether a fracture must be repaired or the total window has to be exchanged, our trained professionals will give it their all to surpass your expectations.
Superior Replacement Windows in Peoria, Arizona provides window repair and replacement for all property types including residential and commercial buildings.